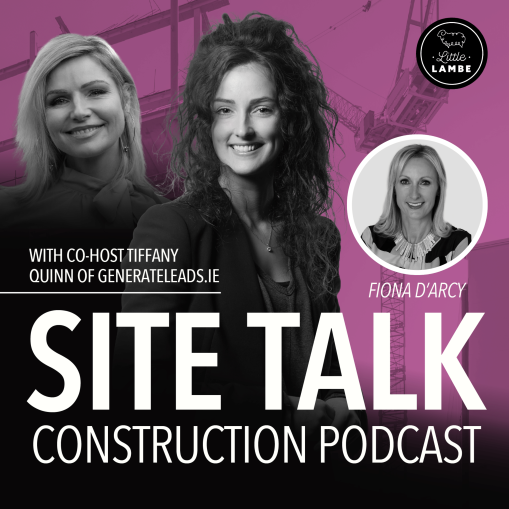 On this week's episode of Site Talk, Lynn and Tiffany are joined by Fiona D'Arcy, Group Chief Marketing Officer at Linesight.
Since 1974, Linesight has been a highly successful global cost and project management consultancy with industry-leading expertise, providing strategic support to multiple sectors around the world.
As Linesight's Group CMO, Fiona is an exemplar in her field. Fiona discusses with Lynn and Tiffany her passion for marketing as a synthesis of science and culture. Fiona places a strong emphasis on maintaining the creative aspects of marketing, but her approach is to use creativity to deliver scientific facts and information derived from data and metrics. She is a strong believer in ABX (Account-Based Experience) marketing and encourages her team to use a go-to-market strategy that leverages data and insights to orchestrate relevant, trusted marketing and sales actions across the Linesight B2B customer lifecycle. When developing strategies, Fiona reinforces to her team to go back to their "rocks," looking at the science to shape future business decisions. 
Since the recording of this episode, Linesight has expanded its team to over 930 employees and has most recently been acquired by IPS, a large EPCMV (Engineering, Procurement, Construction Management, and Validation) company with over 1,700 staff across 22 offices worldwide.